Vancouver downtown
Vancouver wasnt anymore beautiful town.
No more fancy stores open,
Where is cool looking world tourist?  It was quite vacant...
Planters along the road wasnt maintained well.....(so no picture..)
But luckily the Japanese grocery store and Muji products store was open so we could finish the quick shopping after my Japanees council office buisnees done.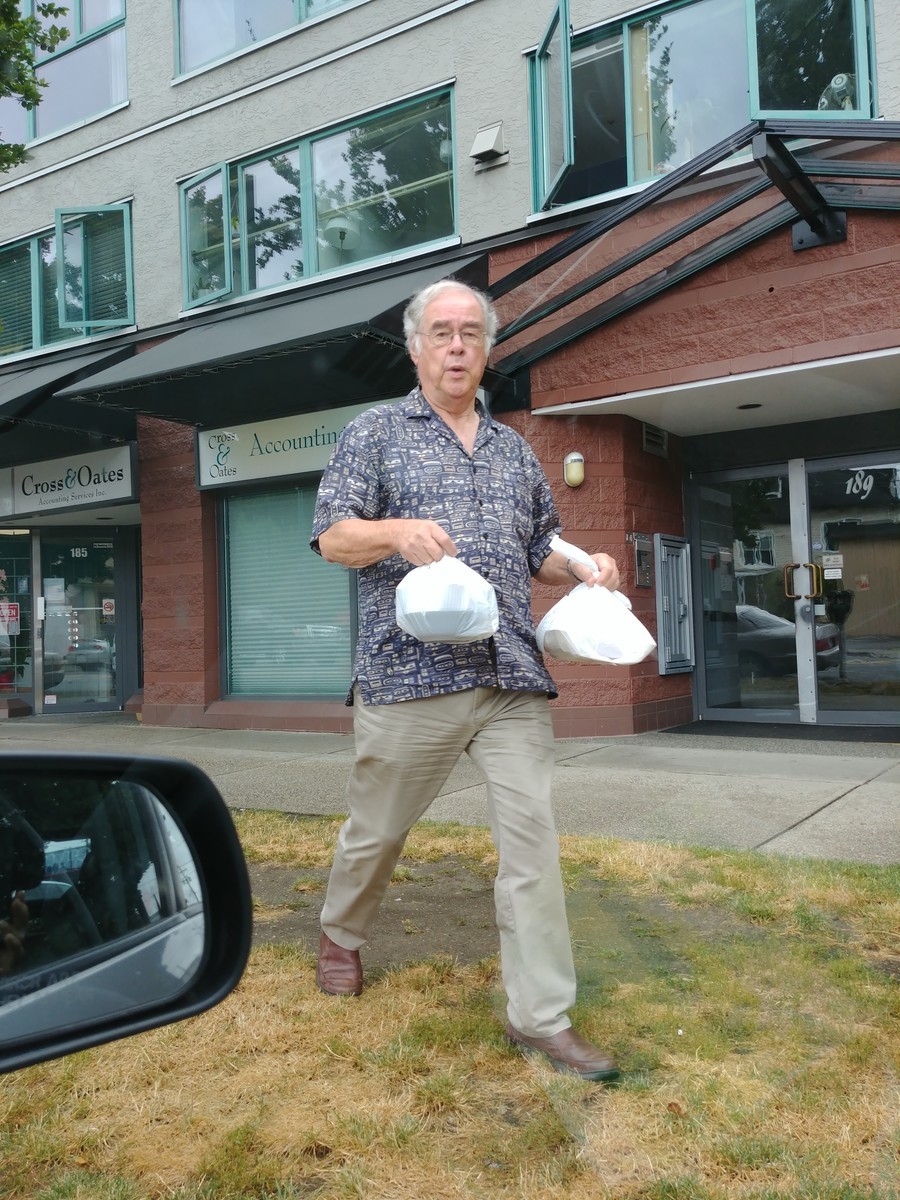 Our daughter suggested to take out sushi lunch at our favorite restaurant .
He has hard time open up the ebitendon bowl, even he is ready to eat with ohashi.
Comfortable weather, watchign cute puppy, and
Sushi was fresh and delicious alwasy from this restaurant.
She drove around quite a few of our memorial spots where we havent been for long time.
Then she asked whether I like to see the unique plant store!
What a unique store. 
I never seen so many small unique plants,  plants and plants.
As lots of them small prices are quite reasonable.
When we look around the store the clerk is bringing more and more trays of plants.
This is what I bought.  Usually we take bus, so I never bring back plants home.
For the last, we stopped for a drink  before the ferry trip.
It was (one of )her favorite brewer in Norhr Vancouver where we didnt stop for some 10 years either. And next store was the cute Japanese namachoko store.
Normally we take the last ferry, but couldnt go such different spoots.
Thanks to our daughters' safe drive that was a very happy and fun trip, and
could come back home earier than usual. even,